Stereo Panorama Converter allows you to split and join 360x180 degrees stereographic panorama images with an easy to use interface. You simple drag and drop your panorama into the program, and in most cases it will recognise the format.
You can then convert your panorama to a cubemap that is suitable for display in, for example, a Gear VR device, or Oculus Rift.
Stereo Panorama Converter is designed to work fast, easy and without complicated configuration scripts.
Main features
Convert equirectangular (stereo) images into cubemaps
Split Google cardboard Photospheres into a left and right image
Convert Photospheres into 12 faced-cubemaps that you can load on Gear VR or Oculus Rift
Expand partial panoramas that are smaller than 360x180° to a 2x1 size ratio so that they will be recognised by various programs
Split MPO files into a left and right image
Split JPS files into a left and right image
Split or join side-by-side or top-bottom images into its parts
Convert normal, wide-angle photos into a cubemap, both stereo and non-stereo
The program supports 24 bit images up to 32000x16000 pixels (512 megapixels)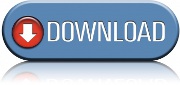 current version: 1.2 (8-4-2018)
Stereo Panorama Converter is available for 64 bit windows only.