Dragon plays international (10x10) draughts. It is one of the strongest Draughts programs available, and can help you analyse your games and improve your strength. The program won the dutch open championship for computer-draughts of both 2012 and 2013 in Culemborg.



Main features of dragon draughts:
15+ different playing levels, from beginner to world champion level
Tutor mode, warning you when you make a mistake
Simultaneous analyses of all moves in a position
Automated analyses of games
Nederlands / English / Francaise / Lithuanian / Russian language interface
Opening book (150000 positions)
Selective search
Optimal play endgame databases
Native PDN support
Makes full use of modern multicore 64 bit processors
Dragon has performed in various computer tournaments since 1996. See Tournament results for a comparison with other programs.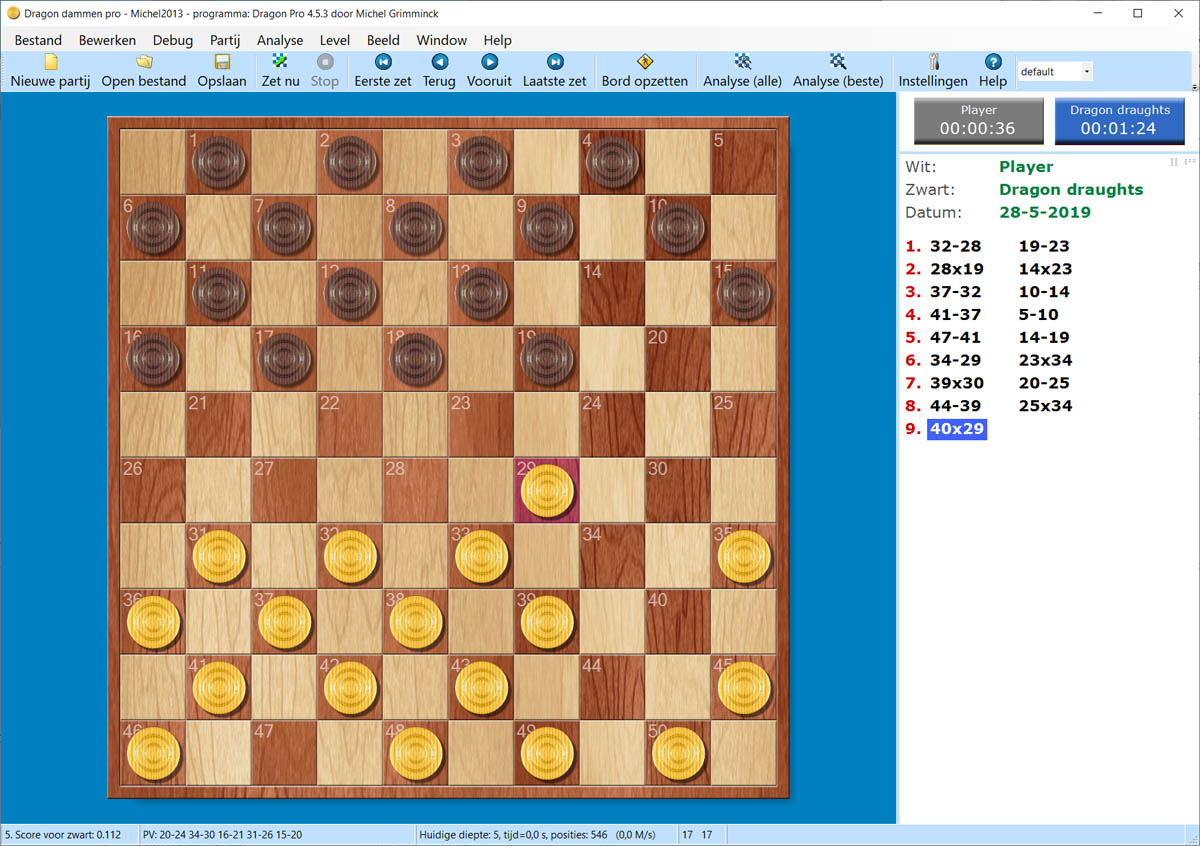 Main screen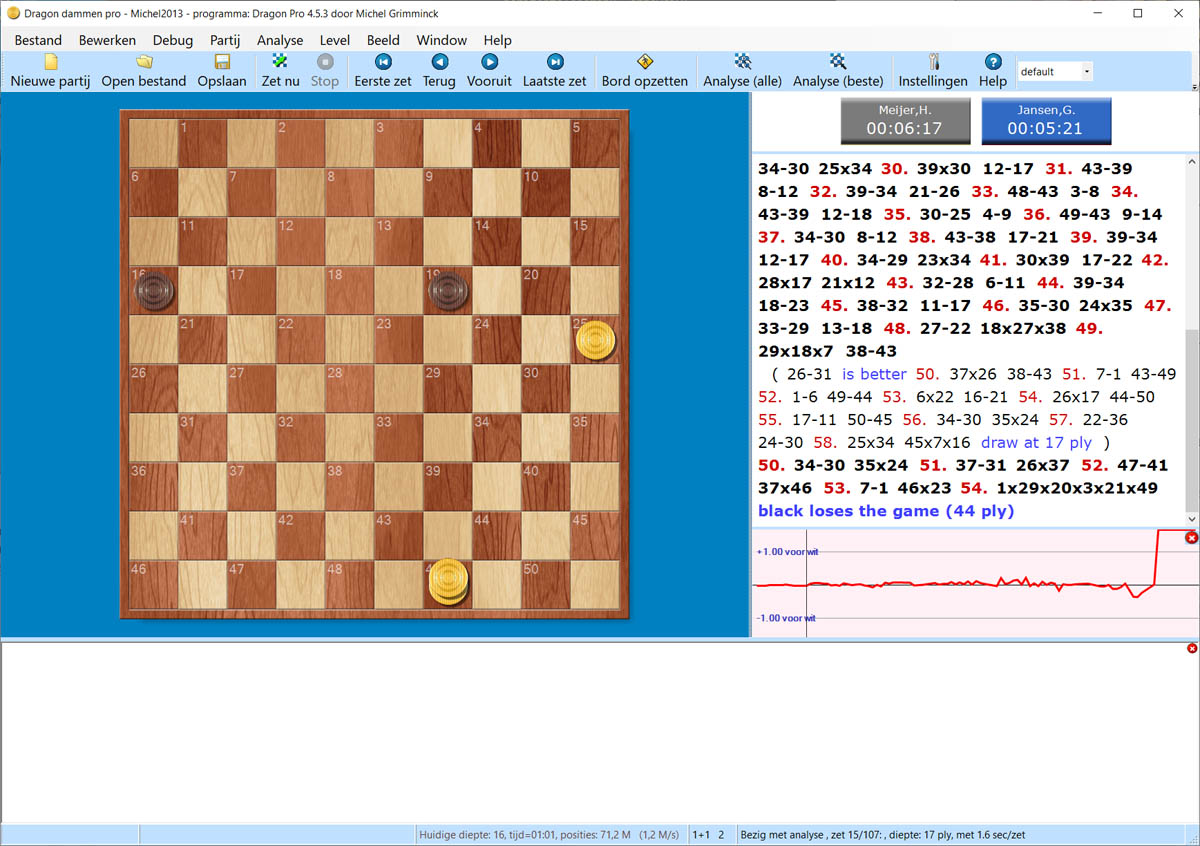 Analyses and score graph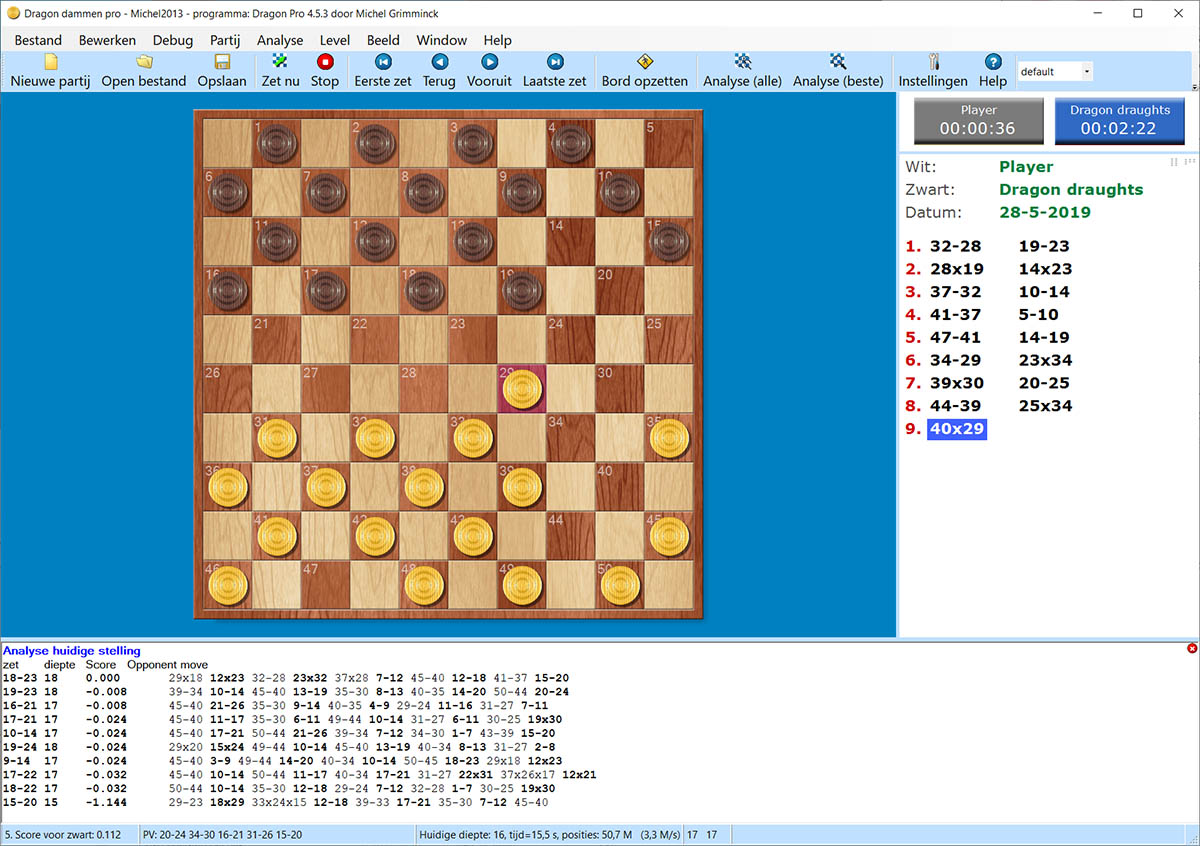 Analyse all moves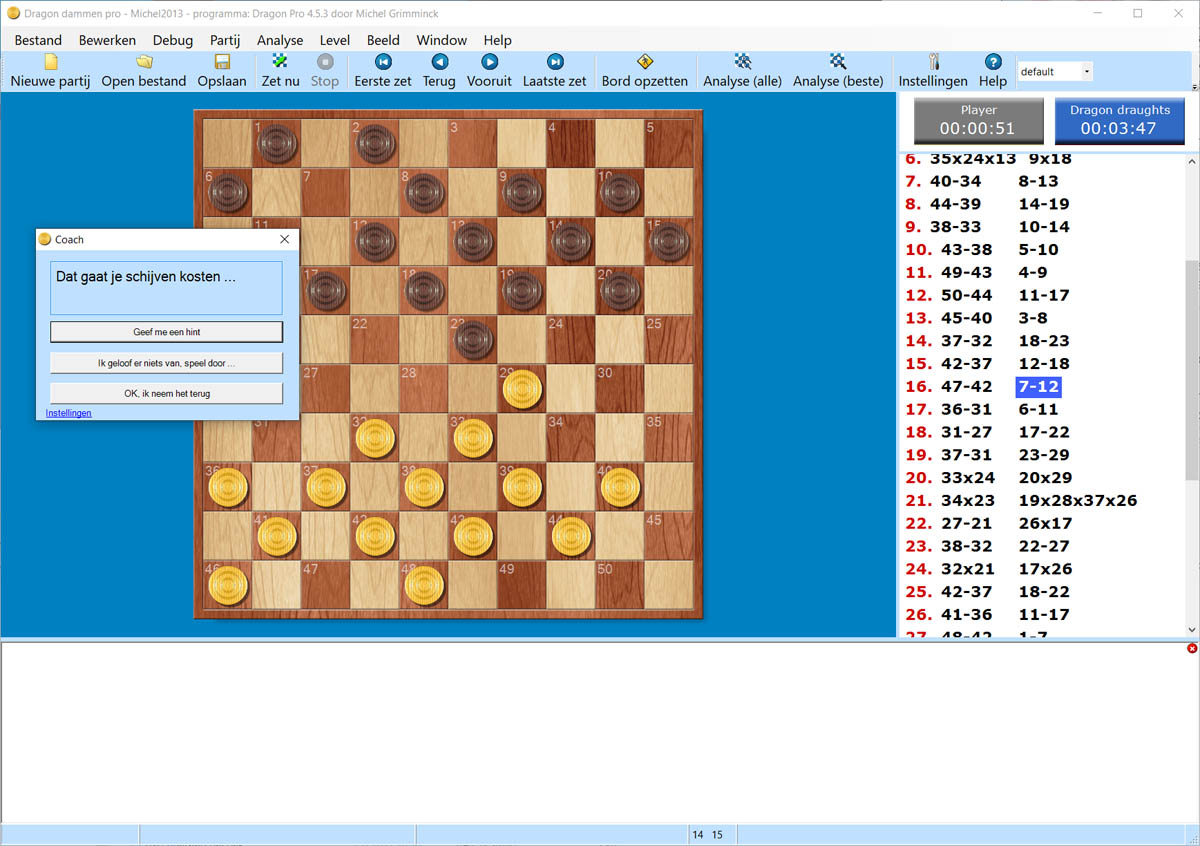 Blunder alert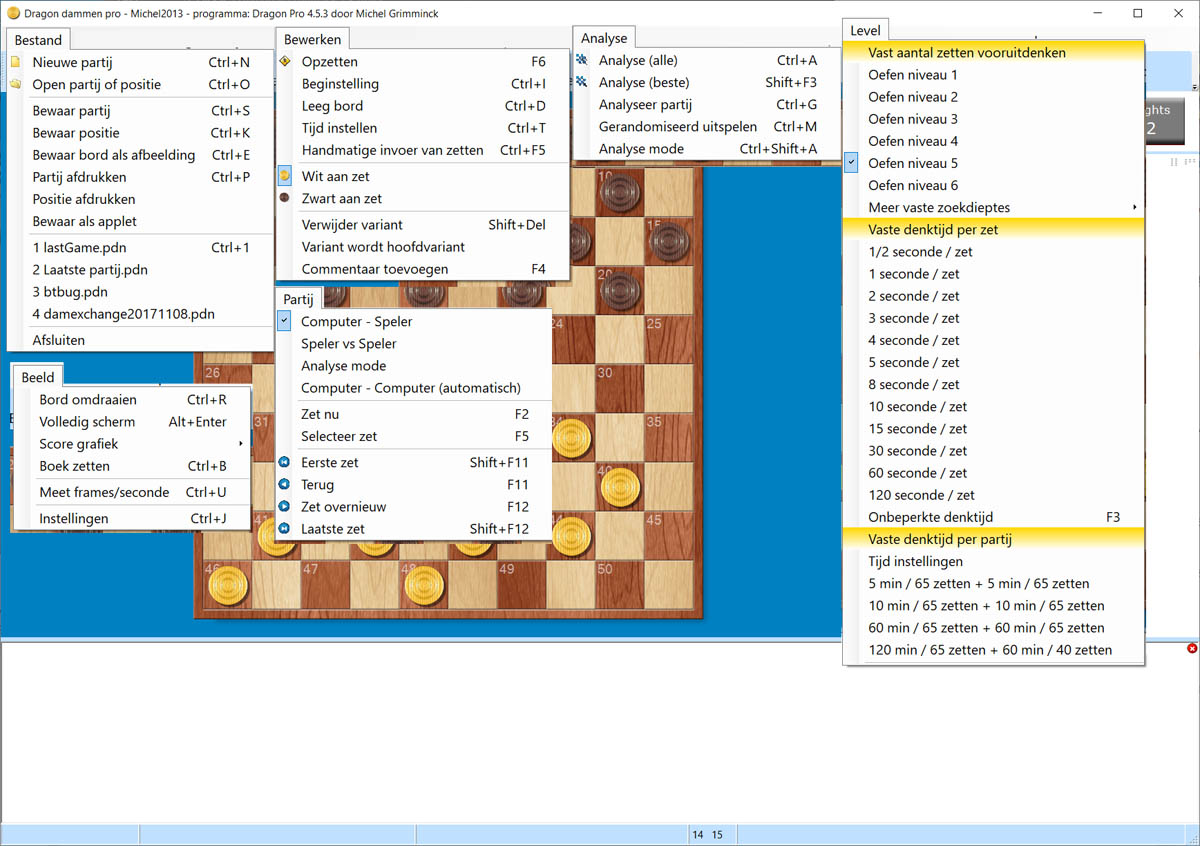 All menus